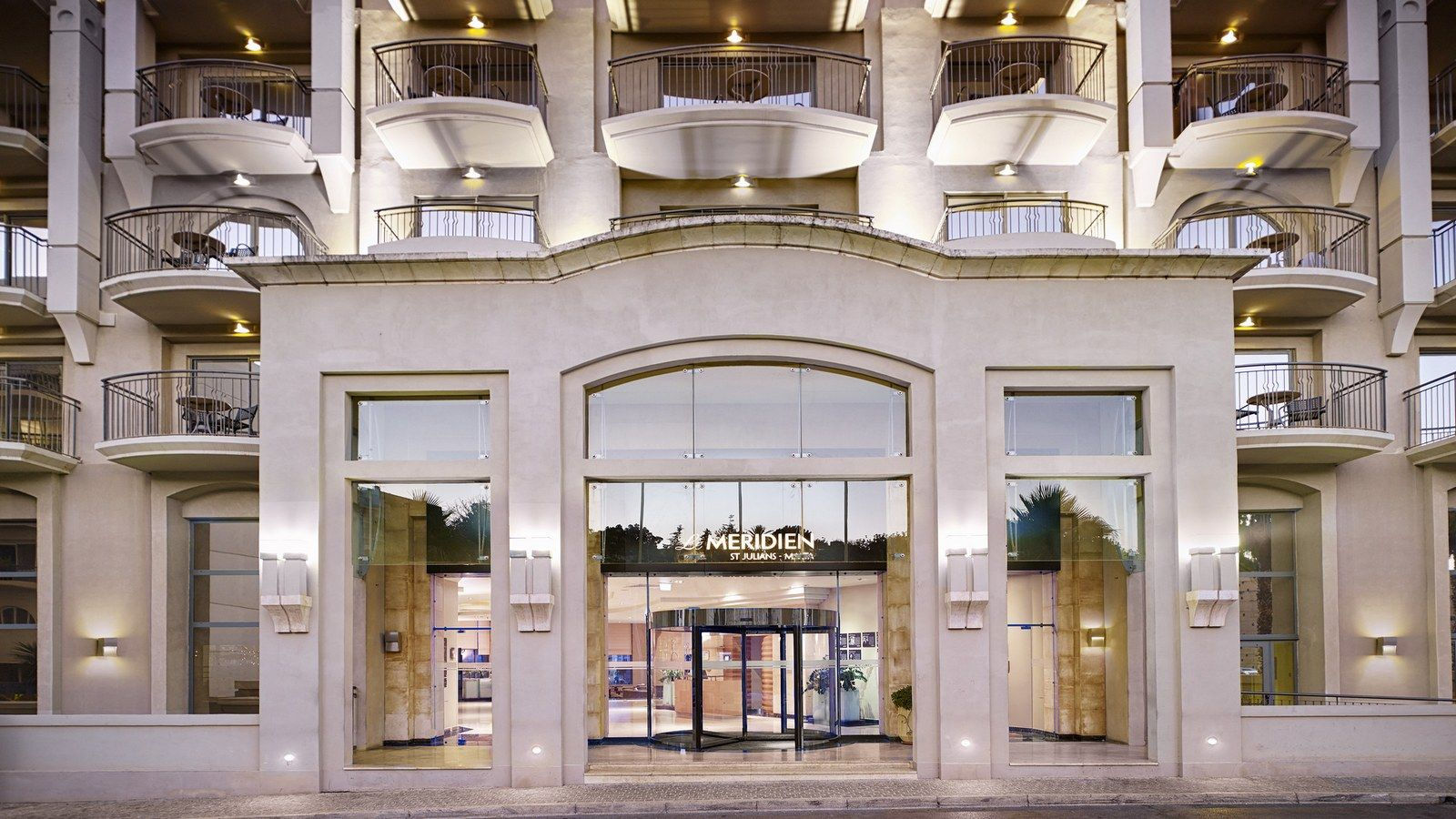 Le Méridien St. Julian's Hotel & Spa's opening was celebrated in March 2006. The project was designed by Martin Xuereb, Maltese founder of the architectural firm Martin Xuereb & Associates, who has worked on many famous projects in Malta, the Bahamas, Libya, Turkey, Italy and elsewhere.
The hotel's impressive building reflects the equilibrium between architectural elements and design solutions, creating a balance of sustainable, environmental and innovative orientations.
Design and Details
The interior designer Mark Place focused on creating an intimate space within the hotel; open warm atmospheres with a touch of elegance and refinement. He created the Asian theme of the indoor swimming pool, the MyoKa Spa and curated the different contemporary moods for each restaurant.

The staircase reflects this exquisite soul. This spiral of art and design creates a sense of architectural elevation and grandeur that stimulates creative minds with fluid lines and accents. Design meets culture, celebrating Maltese diversity with a new inspiring perspective.
A Distinctive Heritage
The main building of the hotel is set on the ground of Villa Cassar Torregiani while the back entrance of Le Méridien St Julian's Hotel and Spa looks over Balluta Square.
"Ballut" is the Maltese name for an oak tree, and the bay is named after the many oak trees that populate the square.
Celebrity Appeal
Le Méridien St. Julians Hotel & Spa welcomes glorious and famous guests, offering a unique venue in Malta with exceptional panoramic views on the Mediterranean.

Famous stars have been hosted in St. Julians, such as Bryan Adams, Rachel Weisz, Zucchero, José Carrerasto, and the Juventus Football for the friendly match against La Valletta FC.